I'm excited to announce we've just shipped one of our most requested features: batch importing of connections. Now you can import your whole team's social connections without having to ask them all to individually sign up to Sourcing.io and link their accounts.
When you're creating a Sourcing.io account, we suggest to you people who we think work at your company. You can then bulk import them and all their Twitter connections.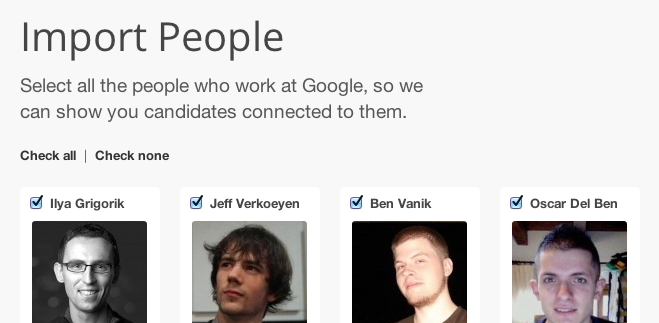 What's great about this is that as hiring manager you can import your whole team's social connections in one click, and start looking at software engineers in your extended social network. Then, when you've found a good candidate, you can ask whoever knows the candidate inside your company to reach out. We've found that referrals are always the highest converting forms of recruiting.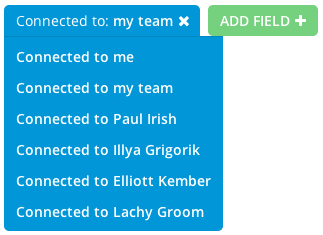 Additionally we also allow you to import one-off individual Twitter accounts. For example, say you have an investor who is quite willing to make introductions to people they know, you could add their Twitter account to Sourcing.io and filter by any candidates who follow them.
---
We've got lots more features like this coming your way in 2014! If there's something you're looking for in particular, or if you've got any feedback, then please get in touch.